FINRA® Securities Industry Essentials
SIE Exam Prep Training & Study Materials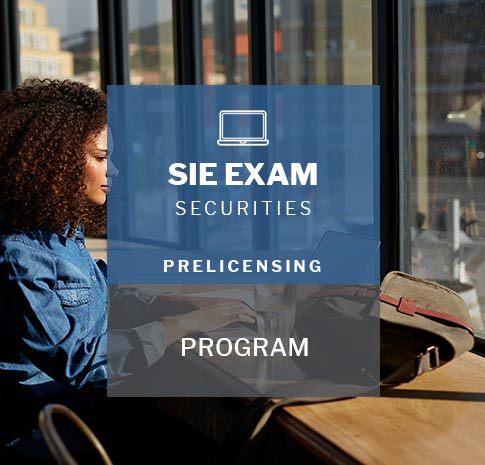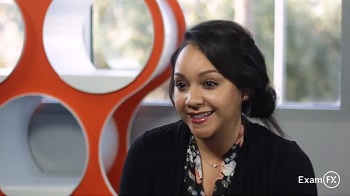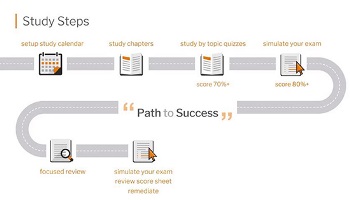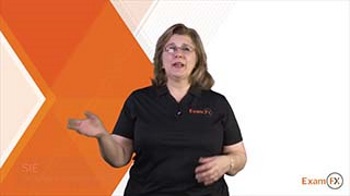 Securities Industry Essentials (SIE) Exam Prep
Rated "Best Overall" By Investopedia
ExamFX has created a comprehensive online training program to ensure candidates are prepared to pass their exam on the first attempt. We have a variety of study packages available to fit every learning preference and budget.
RETAIL PACKAGES STARTING AT
$99.95
Learn about our Pass Guarantee ›

Register Now › Organization Discounts Available Contact your referring manager or recruiter for information on how to access your organization's portal.
SIE Training Package Comparison
We offer flexible solutions and packages for every learning preference, specifically designed to help candidates pass their SIE exam. Our training provides a variety of helpful study tools that prepares candidates for success.
PACKAGE COMPARISON
SELF-STUDY PACKAGE
VIDEO STUDY PACKAGE
LIVE ONLINE PACKAGE
$99.95

-

REGISTER NOW
$139.95

-

REGISTER NOW
$209.95 BEST VALUE REGISTER NOW SEE CALENDAR
90 Days Course Access
Interactive Learning Portal
Online Exam Simulations
Readiness Exam
Guarantee Exam
Instructor Support
OnDemand Video Lectures
Online Flashcards
Live Online Training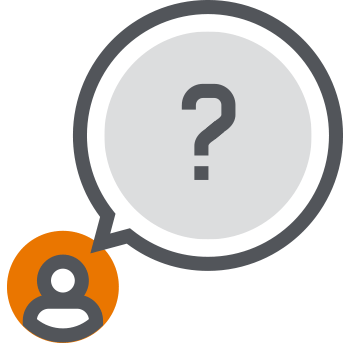 What is the Securities Industry Essentials (SIE) exam?
The SIE exam assesses a candidate's basic knowledge of the securities industry. The Financial Industry Regulatory Authority (FINRA) requires that all candidates must pass both the SIE exam and a representative (Rep Level) Top-Off exam. The SIE exam focuses on industry terminology, securities products, the structure and function of the markets, regulatory agencies and their function, and regulated and prohibitive practices.
VIEW FINRA SIE EXAM CONTENT OUTLINE
About the Securities Industry Essentials Exam
What are the topics covered on the SIE exam?
The SIE exam, which is an introductory level exam, consisting of 75 questions and is broken down into four parts. These topics include:
Knowledge of Capital Markets
Understanding Products and Their Risks
Understanding Trading, Customer Accounts, and Prohibited Activities
Overview of Regulatory Framework
See below for more detailed breakdown or visit FINRA.
---
Regulatory Entities, Agencies and Market Participants
The Securities and Exchange Commission (SEC)
Self-regulatory Organizations (SROs)
Other Regulators and Agencies
Market Participants and their Roles
Types of Markets
Economic Factors
The Federal Reserve Board's Impact on Business Activity and Market Stability
Business Economic Factors
International Economic Factors
Offerings
Understanding Products and Their Risks
Equity Securities
Debt Instruments
Options
Packaged Products
Municipal Fund Securities
Direct Participation Programs (DPPs)
Real Estate Investment Trusts (REITs)
Hedge Funds
Exchange-traded Products (ETPs)
Definition and Identification of Risks
Strategies for Mitigating Risk
Understanding Trading, Customer Accounts and Prohibited Activities
Trading, Settlement and Corporate Actions
Orders and Strategies
Investment Returns
Trade Settlement
Corporate Actions
Account Types and Characteristics
Customer Account Registrations
Anti-money Laundering (AML)
Books and Records and Privacy Requirements
Communications with the Public and General Suitability Requirements
Market Munipulation
Insider Trading
Other Prohibited Activities
Financial Exploitation of Seniors
Activities of Unregistered Persons
Falsifying or Withholding Documents
Prohibited Activities related to maintenance of books and records (e.g. falsifying records and improper maintenance/retention of records)
Overview of Regulatory Framework
Registration and Continuing Education
Employee Conduct
Reportable Events
Additional SIE Study Materials
ExamFX offers candidates all the study materials they need to be successful in passing their qualification exam. In addition to our online learning platform, we offer printed study materials that help candidates throughout their learning. Our Study Guide, Flash Cards and Tip Sheets can easily be added to any package during checkout.
ExamFX SIE packages include unlimited practice exams, designed to simulate the qualification exam. Learn more about these additional study materials by clicking below.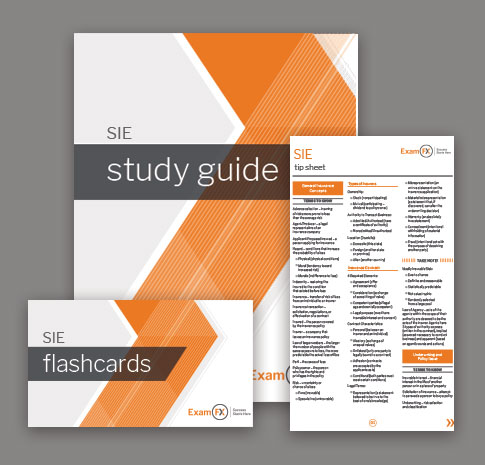 FINRA SIE Exam Details
The SIE exam consists of 75 multiple-choice questions. Candidates are given 1 hour and 45 minutes to complete the exam and must achieve a 70% to pass. The cost of the exam is $60.