Are you ready to win with ExamFX?
Introducing our predictive candidate tracking platform.
Now you can build exceptional teams, achieve recruitment goals, and transform candidate success with confidence. This industry leading platform includes state-of-the-art data visualization, predictive modeling, and actionable insights.

You've been waiting for this - and now it's here. Learn more and register for a demo today.
Elite Analytics™ will change the way you do business.
Elite Analytics™ allows managers to easily oversee and measure candidates' progress and make valuable assessments throughout their journey.

Data Visualization
We've designed a best-in-class, intuitive candidate reporting platform that makes sense from the start.
It's easy.

Predictive Modeling
Our data modeling creates highly predictive benchmarks to measure candidates' success.
It's smart.
Actionable Insights
Monitoring, assessing, and communicating insights at the right time will transform your candidates' journey.
It works.


Curious how Elite Analytics™ will change the way you do business?
Read about this revolutionary tool in our blog.



LEARN MORE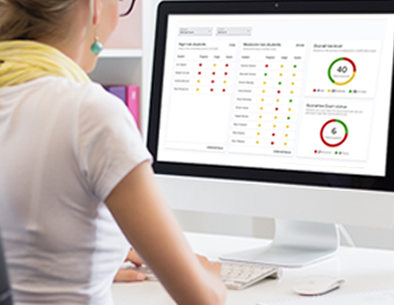 Trusted by Millions
ExamFX has been trusted by millions of candidates and some of the most respected organizations in the financial industry. See what our customers had to say: