FREE EBOOK:

Getting to Know the Securities Industry Essentials (SIE) Exam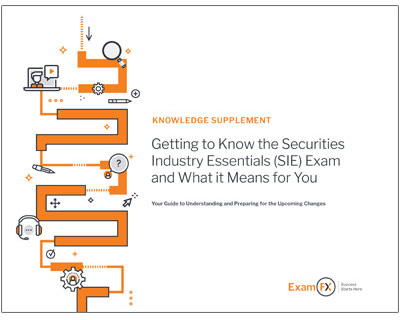 Your guide to understanding and preparing for the upcoming changes to the securities licensing process. Download the free ebook to learn what you need to know.
Our helpful ebook will include information on the biggest opportunity in over 25 years for new professionals in the securities industry.
Provides more opportunity for new candidates
Exams can be taken in any order and on the same day
Sponsorship not required
Passing score will be valid for 4 years
Implementation Oct. 1, 2018